(Courtesy of: The European Ford Owners North America and The International Ford History Project)


A beautiful color ad introducing the Mk I Consul to the USA in 1951. The addition of the Consul to the North American line up helped boost US sales from 1,859 in 1950 to 3,508 in 1951.
..


1952 Consul, 1952 Zephyr-Six


A 1953 ad for the Consul Convertible, note the three-way top. This ad is from The New Yorker magazine.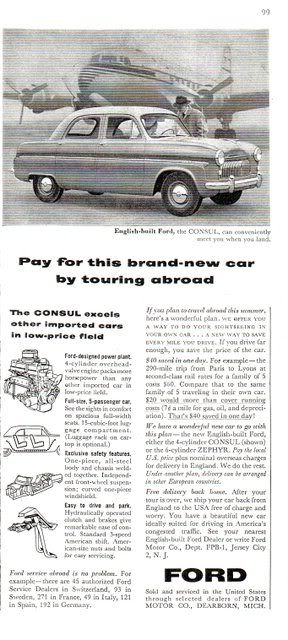 ..
1954 Canadian ad for the Mk I Consul (EOTA) and Zephyr (EOTTA).
..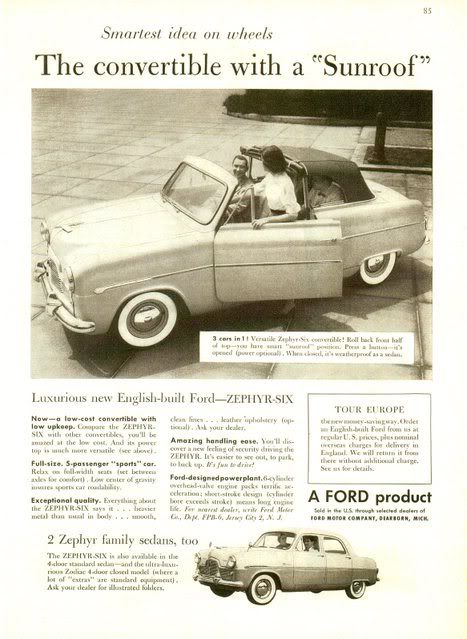 1954 Zephyr-Six Convertible, 1955 Zephyr-Six Convertible