Posts: 56
Joined: Fri Feb 22, 2019 12:22 pm
Location: Germany
---
Posts: 1509
Joined: Sun Sep 16, 2012 12:42 pm
Location: Vancouver British Columbia Canada
That car reminds me a lot of my Prefect, shown here before it started to rust on me. It is the rarer export model with the two-tone paint and extra chrome applied to the roof.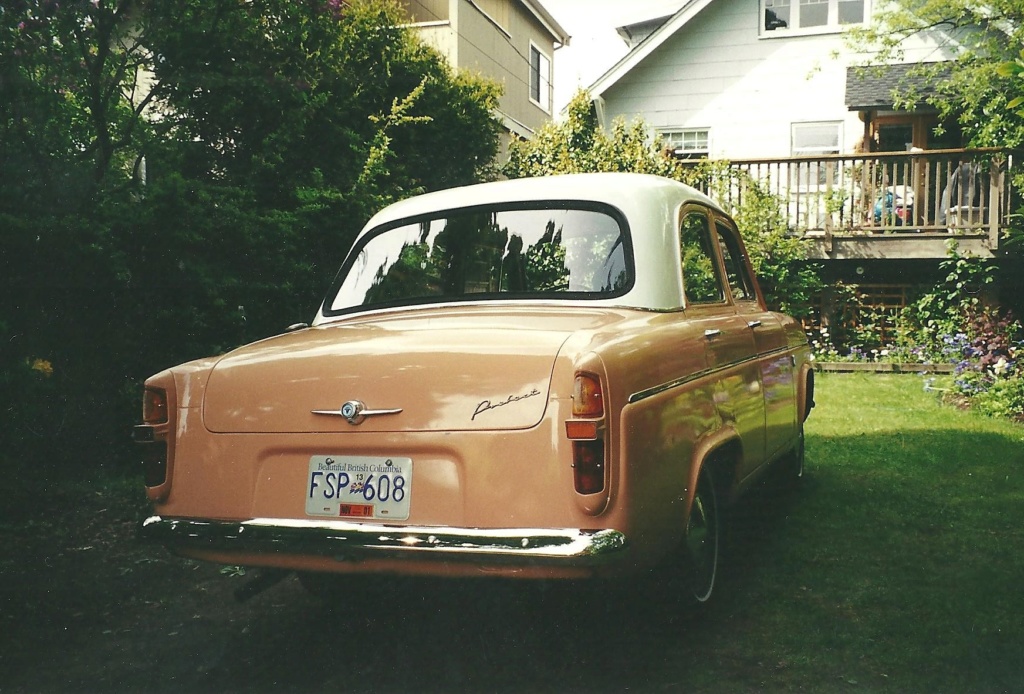 Anglia 100e modified
Prefect 100e stock
---
Posts: 179
Joined: Wed Feb 04, 2009 10:24 pm
Location: Oklahoma City
Contact:
---
Posts: 1509
Joined: Sun Sep 16, 2012 12:42 pm
Location: Vancouver British Columbia Canada
Thanks, that photo was taken years ago. Unfortunately the car now has become a donor for my other two 100e vehicles, I just don't have the time and energy to chase the rust.
Anglia 100e modified
Prefect 100e stock
---
Posts: 56
Joined: Fri Feb 22, 2019 12:22 pm
Location: Germany
Brett, a nice little car
Harry
--
Ford P7b
---