(Courtesy of: The North American English & European Ford Registry and The International Ford History Project)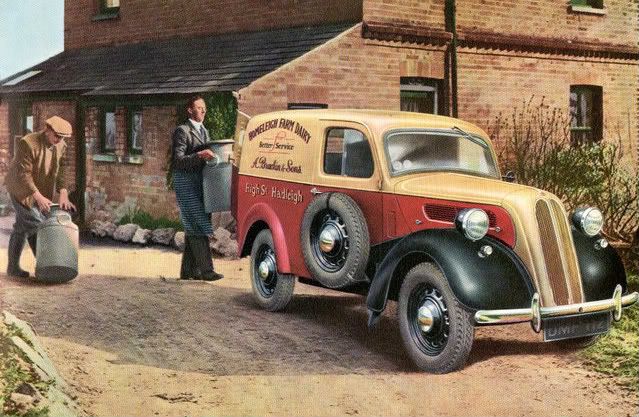 1949 Thames E493C Van for the North American market. Actually the van in this photo is a UK market Fordson E494C, modified with an airbrush to reflect North American trim specifications.
1949 Thames 1/4 ton (E493C) and 1/2 ton (E83W) Vans. The building in the background may or may not be part of the Henry Ford Museum in Dearborn , MI.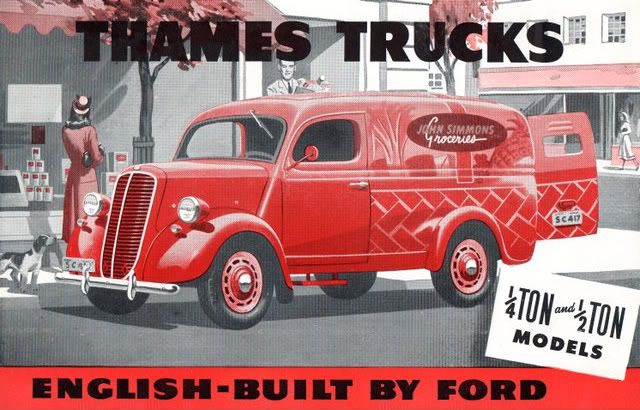 1950 Thames E83W (Canada)
1950 Thames E493C (Canada)
1950 E83W Thames Pickup. Yes, Ford did try importing a mini-pick up well before the 1972 Courier.
Ford's first small SUV? This is the cover of the sales piece for the 1951 Thames Estate Wagon, as sold by Ford of Canada.