I was documenting my slow-moving project on a UK-based forum and someone recommended that I check in here. I'm based in New Jersey, USA.
A few months ago I acquired a '59 Thames 300E (actually 301E I guess) from my brother for free. The body is in poor condition, but we believe the engine can be gotten to run with enough work (and hopefully not too much $). My plan is to see if I can actually get motor started and then go from there, fixing up the mechanicals and later proceeding to the massive body work.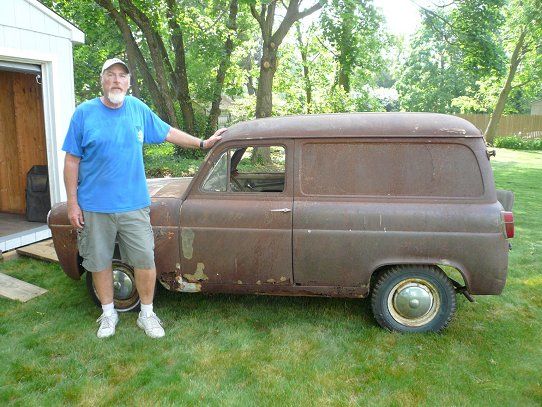 The motor turns freely, but I found in checking things out that the flywheel bolts were sheered off. Further checking found that a previous owner (prior to my brother) had apparently done some disassembling and lost more than a couple of the bolts from the drivetrain. The flywheel had been reattached with an assortment of lightweight bolts and a brass screw. The flywheel alignment dowel/pin was substituted with a piece of threaded rod in too narrow of a diameter. I guess the task ahead of me will be a challenging one. At least I'm not in a hurry. Wish me luck.